gallery, library and community space in conjunction with
Radio Periszkóp
location: H7621 Pécs, Mátyás kir. u. 2. (
see
)
Actual events and exhibitions: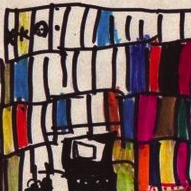 Opening of the Moire moving library!
Inspired by the
4am kabinet
, a unique review-collection in Brno, we publish our specialized book-collection and keep until we're banned from our current place. The library is a reading room for mostly english-speaking books collected in the following topics: media art, electronic music, aesthetics. Most of the books aren't available in hungarian public libraries, and it's fairly hard (and expensive) to get them through the inter-library lease system. The reading corner is open in the opening time of the radio, usually every day between 5-10pm.
Catalogue is available here
.
Previous events and exhibitions:

20. march - 18. april 2009: Enter backwards exhibition by méhKasAula
2, 12. july 2008: UAAU night w/ Justice Yeldham (AU) on 2nd july ; Buben (UA) with Dóra Attila, r17, PLE on 12th july
24. april 2008:
Pushya
labelnight w/ infiniteloop, PLE, light: vetitod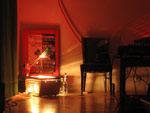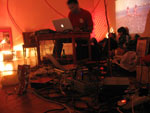 17. march - 31. march 2008: photo exhibition by Fülep-Kovács-Rajnai
14. march 2008
20h
electronic music event with
incite/
and
Strotter Inst
.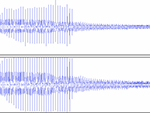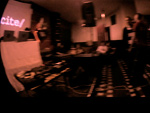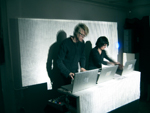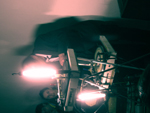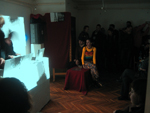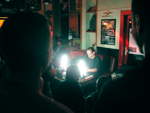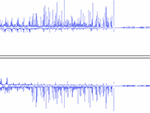 29. february - 14. march 2008:
exhibition of Wassermann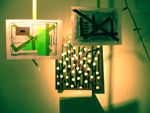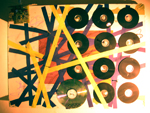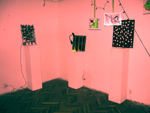 23. february 2008:
25bar party transmission
w/Pent Leditgrent, Rovar17, Xrc, Steiner, Fullogic